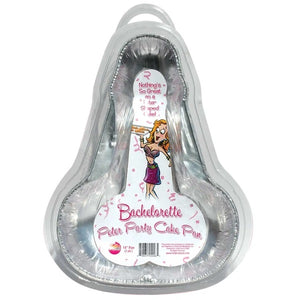 Bachelorette Pecker Party Cake Pan Jumbo  Nothing's so great as a pecker shaped cake!
Add a special touch to your bachelorette party with the Peter Party Cake Pan. Easy to use, easy to clean up, these disposable pans can make any party exciting.

Pan Measurements: 14 inches long, 10.25 inches (at widest part) and 1.75 inches deep Special Features: for a penis shaped cake, Set of two.